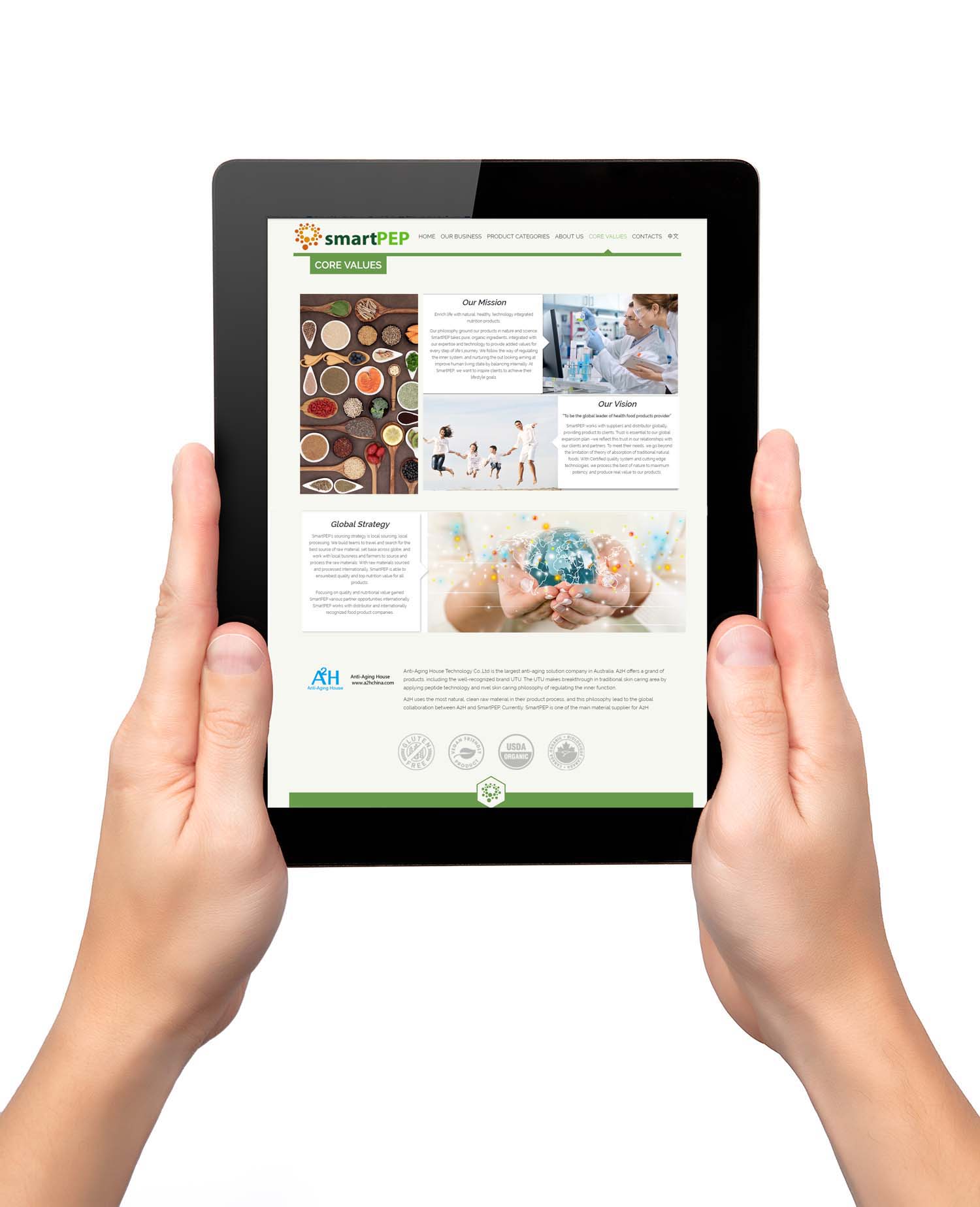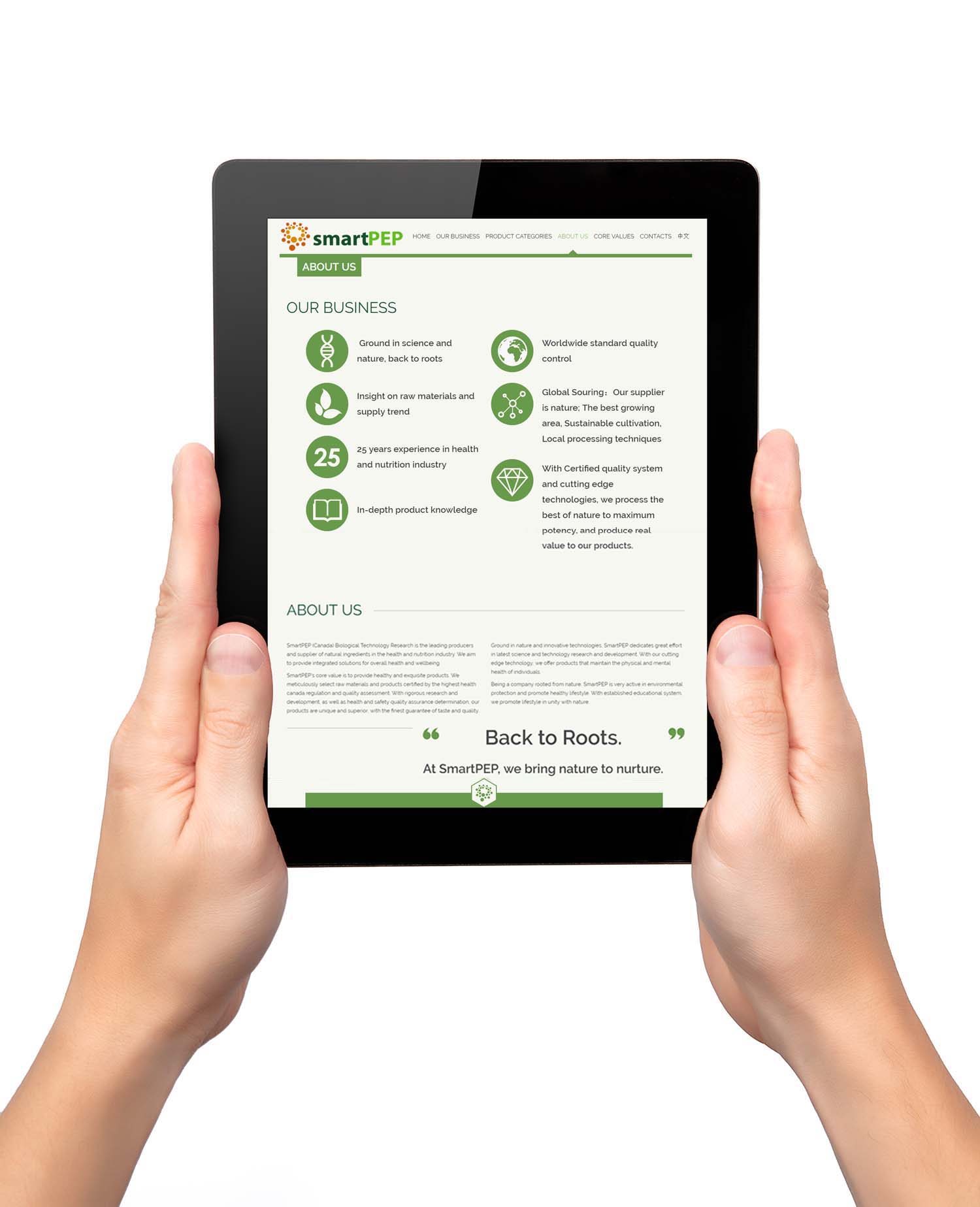 About // We believe that partnership and collaboration are key to success. We are offering extensive support for your health idea. To bring in your innovative thoughts, we bring in our solution. Over the years, we appreciate and cherish to link our partners in North America, Asia, Japan, and more.
Smartpep is proud to offer highly qualified ingredients. We take our raw materials seriously. Smartpep has strategic partnerships with raw material suppliers allowing us to purchase ingredients at the best cost while maintaining high quality standards.
Rising consumer awareness and needs has led to demands for quality and new to the market ingredients. We prefer to work with supplier who are committed to sustainability. Our sourcing service can help buyers choose the most qualified or natural raw materials at the best cost.
Work // Focus Media Inc. Client // SmartPep Project // Rebranding Deliverables // Website Design