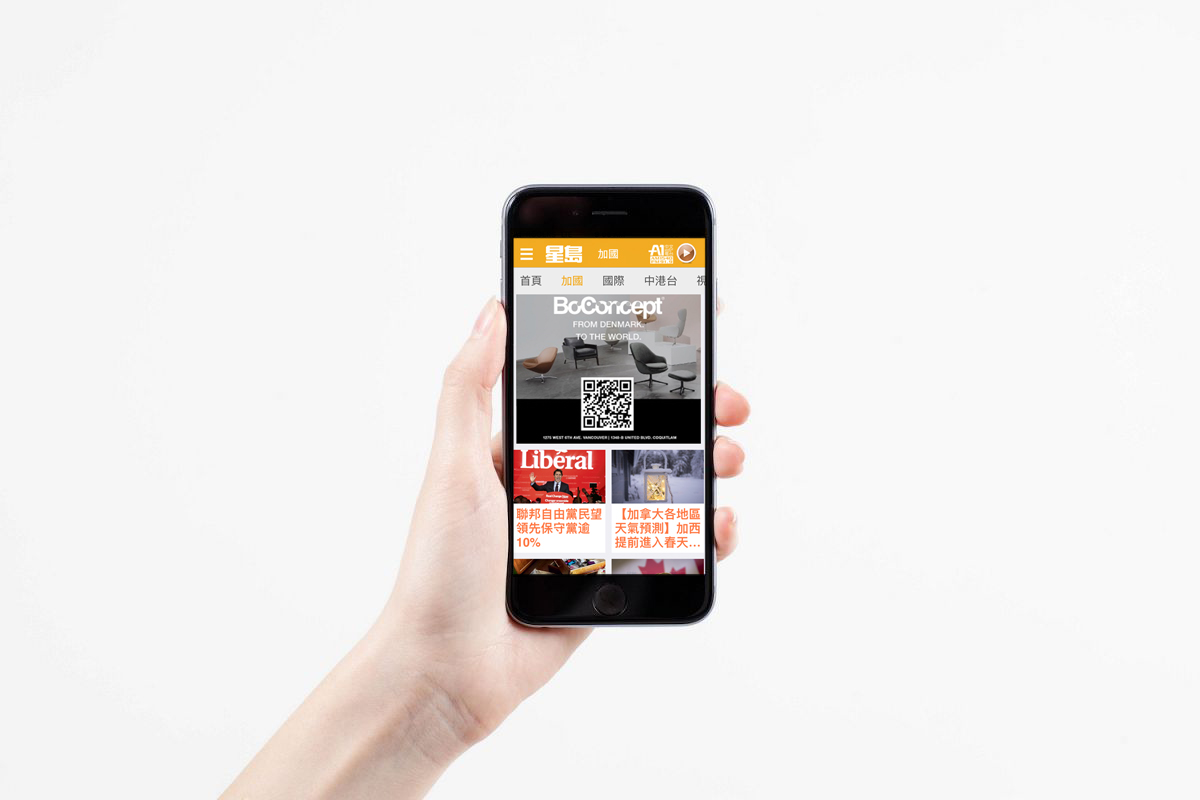 BoConcept Vancouver & Coquitlam
About // BoConcept was born in Denmark in 1952 and is today a premium retail lifestyle brand. We design, produce, and sell a range of contemporary Danish design furniture, accessories, and lighting for the living room, dining room, bedroom, home-office, and outdoor spaces. Our furniture stores offer everything within modern design ranging from designer sofas and armchairs to practical wall units and functional TV units.
Work // BoConcept Vancouver & Coquitlam Project // Sing Tao Newspaper Deliverables // Branded Digital Ads
About // Sing Tao Daily also known as Sing Tao Jih Pao is Hong Kong's second largest Chinese language newspaper. It is owned by Sing Tao News Corporation Limited, of which Charles Ho Tsu Kwok is the chairman. Its English language sister paper is The Standard. The Sing Tao also maintains the news website singtao.com.
The paper has 16 overseas editions, published by nine overseas news bureaus and circulated in 100 cities in China and abroad